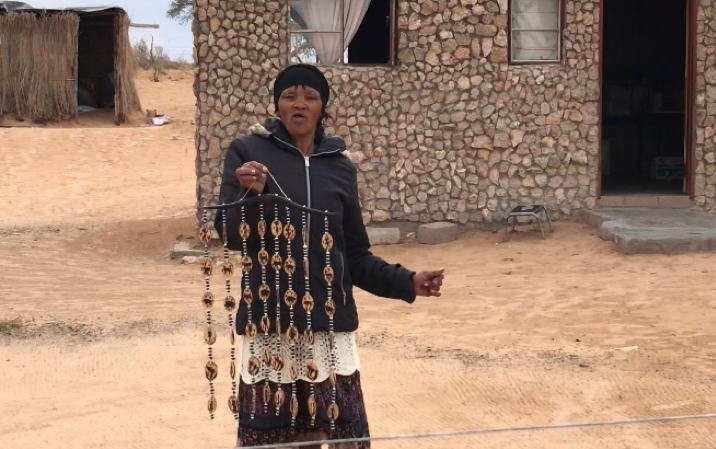 Communities thrive with Glencore's free WiFi
Glencore has once again gone out of their way to meet the ever-changing social needs of its host communities as the country attempts to deal with the innumerable challenges caused by the COVID-19 pandemic. This time they've done this by helping communities fulfil their needs of access to information at a time where many are unable to access libraries or go to school in order to protect themselves and loved ones from contracting this virus. With its Glencore Free WiFi initiative, Glencore has decided to increase their free WiFi to 1GB of data per person, per day; from 500MB. The Glencore Free WiFi allows up to 250 users at each hotspot to connect to the internet and gain access to information, and educational content.
Beauty Matlala, a community member in the Witbank area is one of the many fortunate community members to have access to Glencore's free WiFi. A 43-year-old widowed mother of two, Beauty has faced many challenges including that of having to raise her children on her own. She recently enrolled in the ECD Training programme offered by Glencore to better her chances of employment in order to give her children a better life. The ECD Training programme started in 2012, a Glencore skills development initiative to help child care givers across the Mpumalanga area to attain the required minimum level 4 qualification in Early Childhood Development, and as one of the women in the area who are part of this programme, Beauty says the free WiFi has assisted her greatly

"Since I enrolled as part of Glencore's ECD programme I have found that the Glencore's free WiFi has played such a key role in helping me do the research required in order to complete my projects and assignments. What I love about Glencore's free WiFi initiative is that it's not just beneficial to us as ECD students but to everyone whose been struggling with access to information due to the high data costs" she said.
Beauty's story seems to be the perfect embodiment of Glencore's Progress Together motto which aims to help communities to foster sustainable growth especially in rural areas with limited service delivery which thus impacts on the community.
"People like Beauty are a great inspiration for us at Glencore because they push us to continue to do more to equip our communities with better skills and resources to improve their livelihoods. This story is a reminder of why we do what we do and what it really means to progress together," explained Glencore Coal's Community Manager, Gracious Maswanganyi.
Another community member, Mr Nimrod Gaskin, from Kriel whose son makes use of the Glencore free WiFi says the initiative was perfect for the community, "I told my son and his friends about the Glencore free WiFi as soon as I heard it was available. Since then it is not uncommon to find him and his friends and many other community members gathered outside the Thubelihle Community Hall to access educational content or to do research using the WiFi." he said.
Mr Nimrod says what has stood out the most for him about Glencore is that they consult community members before rolling out a project, "Not only is Glencore the first company to do something like in this community but what we are really thankful for is that they allowed us to have an input so they could invest in something that would actually make a difference in the community." he added.
The WiFi initiative by Glencore is currently available in 19 Wi-Fi hotspots across three local municipalities and an additional 10 hotspots have been added in areas where there is high foot traffic to ensure it reaches even more people.

Beauty says her greatest hope is to positively impact the lives of as many people as she can with the skills she is acquiring through Glencore's ECD training programme and with the Glencore free WiFi as an added bonus, the sky is the limit for all those who wish to improve themselves through enhanced knowledge by accessing the wealth of information that is readily available on the internet.