Our social licence to operate depends on actively demonstrating our socioeconomic responsibility to the people of South Africa. We have a role to play improving their quality of life and protecting the spaces in which they live. This position has spurred our ongoing investment in many projects in and around our South African operations.
While our bursar programme nurtures young minds interested in studying mining-related subjects, our graduate programme offers graduates practical work experience. We also make a continuous effort to ensure our teams' diversity, and especially to attract and retain women. Our support of small, local businesses helps to fuel job creation and alleviate poverty in our communities.
Behind each investment is the belief that, if we work together with all our stakeholders, meaningful and long-lasting progress is possible.
In conversation with our bursars, graduates, women in mining, and the business owners we support, we have uncovered the impact that we are having on their lives. Misconceptions are shifting, education is being enhanced, infrastructure is developing, and environmental conservation in our communities is improving. Our investment in businesses in particular creates a socioeconomic ripple effect, with benefits felt even among individuals, families and businesses that have no direct contact with Glencore.
Our intention through these projects is to make the communities, economies and environments surrounding our operations stronger, more resilient and more sustainable. Together, we know that progress is possible.
We also work closely with our host communities to address their concerns. Through our community consultation forums, we engage actively and openly with our community members to provide infrastructure, education and healthcare, and to facilitate skills development training and procurement opportunities.
Our supplier portals help local businesses to connect and work with us. The training we provide includes both mining and non-mining-related skills, which helps to reduce employment dependency across our industry and to increase our community members' chance of finding work elsewhere.
Case studies
The selection of case studies provided below offers a glimpse into the many bursars, graduates, women in mining and business owners affected by Glencore. In some instances, our relationship with these individuals is still in its infancy, while in others, it is many years in the making. In every case, the long-lasting beneficial impact we are having on their academic, professional and personal lives is tangible.
Prospectus and Nomination Forms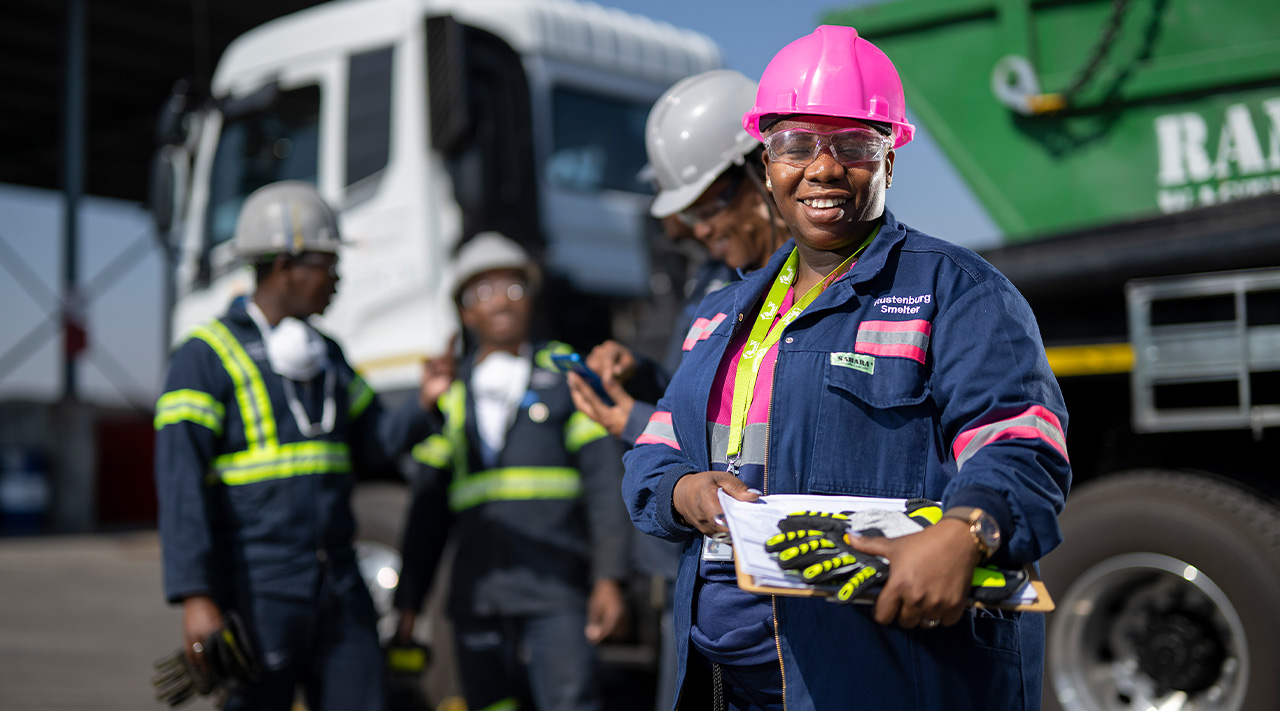 29/11/2022
Waste skip truck gives local female-owned SMME a boost
Read more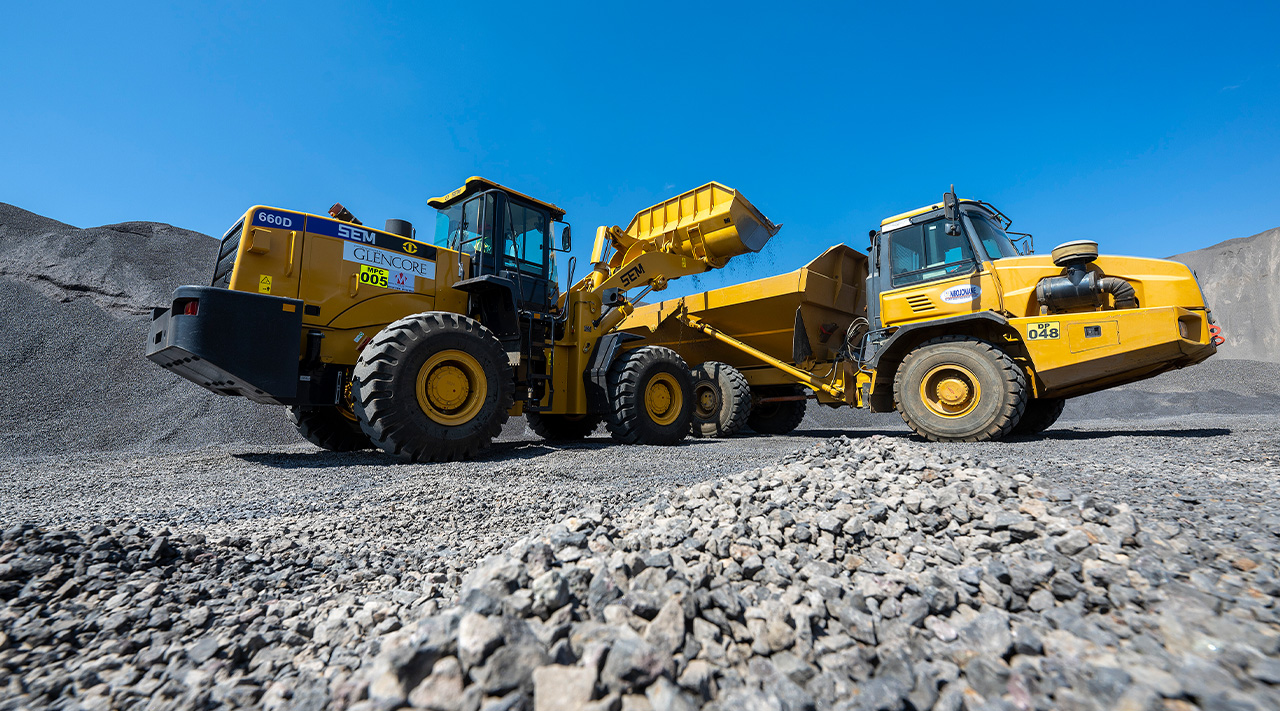 29/11/2022
glencore-ferroalloys-empowers-local-smme-with-front-end-loader-machine
Read more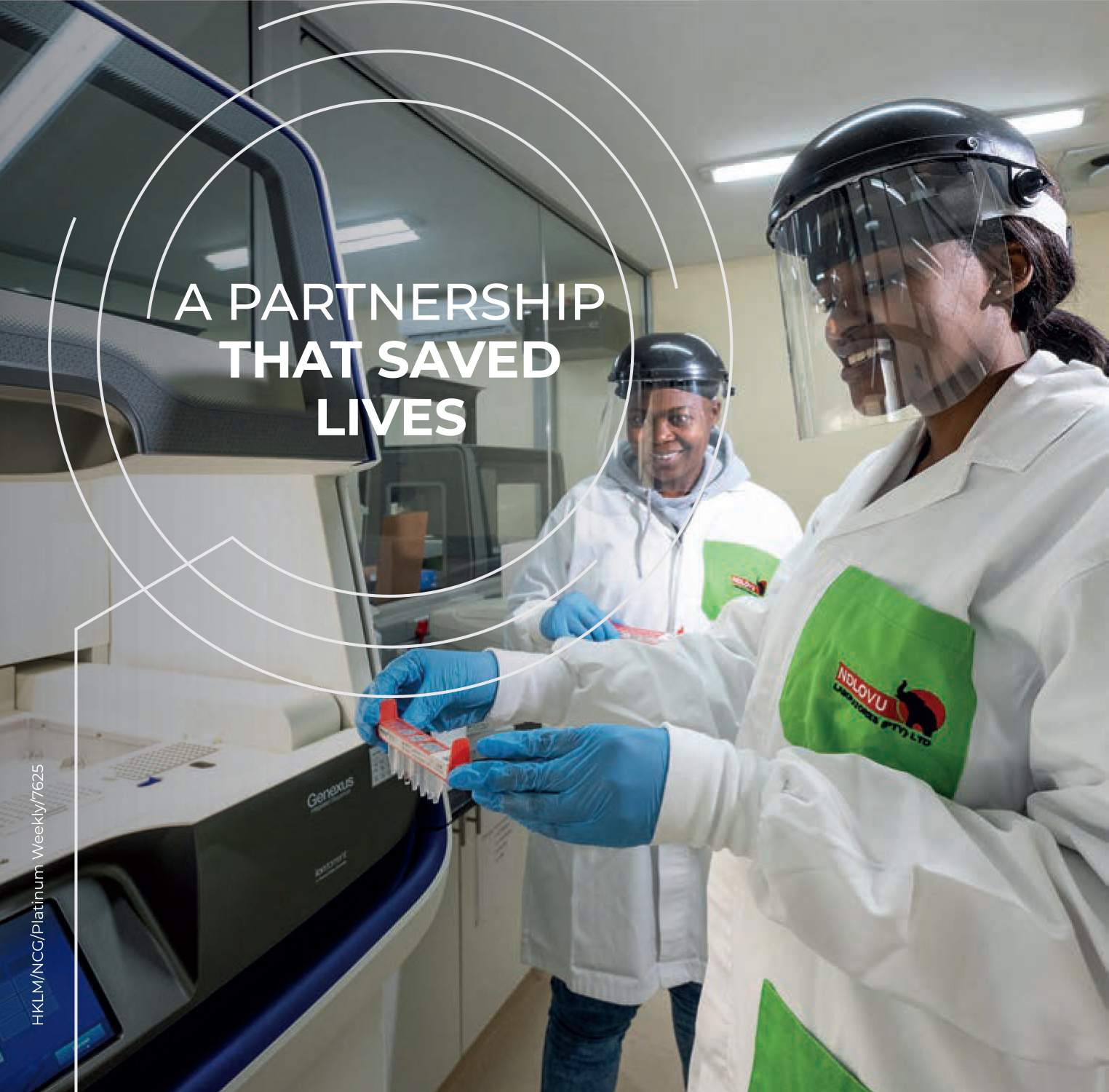 04/03/2022
Alloys Ndlovu Care Group
Read more
In the last 10 years alone, we have invested more than R104 billion in acquiring and developing our assets, and we currently employ over 16,700 employees and contractors.
Our role in South Africa is informed by our social license to operate and, as a responsible operator, we engage with our employees and local communities openly and transparently. Ensuring their collective safety, health and well-being is our highest priority, and we do everything we can to promote equality, preserve human rights and protect the environment.
Read more about how we work with our communities and our approach to sustainability.

We are one of South Africa's leading producers of thermal or steam coal. In South Africa, our coal complexes produce thermal coal for export and domestic power generation.
We are also one of the world's largest and lowest-cost producers of chrome ore, ferrochrome and vanadium. Our chromite assets are held through our majority stake in the Glencore-Merafe Chrome Venture, and our vanadium assets through our majority stake in the Rhovan-Bakwena Vanadium Venture. We also market manganese ore and alloys.